Photographic equipment can be expensive, especially lenses. Have you ever wanted to try out a lens or two but couldn't afford to buy it? There are several companies that rent photo equipment so you can try it before you buy it or just use it for a special event. Renting photo equipment from Borrow Lenses is easy and cost-effective.
Borrow Lenses has an extensive variety of photo and video equipment available: cameras, lenses, lighting, audio, tripods, and accessories galore. Cameras and lenses include models by/for Canon, Nikon, and Sony, as well as some for Fuji X mount, Pentax K mount, and Leica M mount. I have only used them for lenses and filters but their inventory of lighting and video equipment looks pretty impressive. If you need that kind of equipment periodically, renting is a good option.
Most recently I used them in late March/early April for a trip to Beaufort, North Carolina to photograph the Outer Banks ponies nearby. Personally, I can't yet justify spending over $1,000 for a lens, but I don't mind paying to rent one. The lens I tried was a 70-200 mm f/2.8 by Nikon (retails for about $2,100) with a 1.7x teleconverter. For good measure, I also included a circular polarizer that would fit the lens. For a 1-week rental, the lens was $107, the teleconverter was $39, and the polarizer was $11. There's also a damage waiver fee (insurance; but you could opt out if your own policy covers it) and shipping. Even with the extra costs, it's a pretty good deal. I also had a coupon, so I saved 20%. You can rent for shorter or longer periods, too; but 7 days was perfect for this trip.
They ship the equipment via UPS in a sturdy box and you'll need to sign for it. If you won't be home and can't ship it to work, you can choose to ship it to a local UPS Store.
Packaging/Equipment
Here's the box after I opened it. Everything is packed in sturdy foam sized to the box. Removing the top insert reveals the equipment, placed into cut outs and bagged. When you're done, you'll ship it back just like this. The return shipping is prepaid and they include a label in the box (not shown).
Here's everything I rented for the week, out of the box and bags. I left the circular polarizer in its case to avoid dust accumulation on the glass.
It's a heavier lens than what I'm used to toting around because it's made with a decent amount of metal rather than plastic and about 10 inches long. The tripod collar is built-in, although you could remove the mounting foot, if needed. Here's what it all looked like in the field:
Images Taken:
Here are some of the results from that trip. All photos were taken with a Nikon D3200, the 70-200 mm f/2.8 lens with 1.7x teleconverter attached, effectively making the lens 119-340 mm. However, since the camera I used has a 1.5x sensor, the lens became 178-510 mm and the maximum aperture was more like f/4.8 (the teleconverter reduces the aperture by 1.5 stops).
I LOVED the lens! It really allowed in a lot of light, even with the teleconverter, so I could use shutter speeds that were in the 1/400-1/1000 sec. range. With a tripod collar, you can rotate the camera to vertical without re-orienting the camera on the tripod. There are times I wanted a wider angle, but I didn't always have an opportunity to swap out lenses. After the first few exposures, I attached the teleconverter and left it on for the rest of the trip. It really made a difference in bringing the horses closer and filling more of the frame.
Overall, this is an excellent, affordable way to try different equipment. Give Borrow Lenses a try, the next time you need some gear.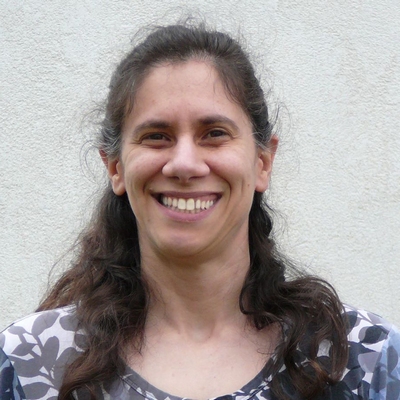 Article by Nicki Toizer
Nicki is the Technical Director at The Mt. Airy Learning Tree in Philadelphia, Pennsylvania.
She is a fine art photographer, book designer for self-publishing authors, Star Wars fan, LEGO aficionado, and cat lover.
You can find her at Toizer.com