Canon SureShot 60 Zoom Date AF
Point & Shoot with a 38-60mm f/4.5-6.7 Zoom Lens
~ Five-point evaluative autofocusing system
~ Built-in Flash
~ ISO Film Speed Range of 25-3200
~ Date imprinting on film
~ Powered by one 3V CR123A Battery
The Film Used For Testing This Camera:
Where was this camera obtained from?
This Canon was a gift from another Photographer friend.
My Photographer friend, Vincent Vena has generously shot test rolls with the camera and provided all of the feedback for this article.
Check out Vince's Bio at that end of the article!
The Big Question…Did It Shoot?
Yes and No.
When the Canon does shoot the images turn out marvelous.  But, after using it one day during my trip in Austin, Texas it just stopped working.
Luckily, I had two other cameras with me but otherwise I would've been S.O.L.
PhotoTipster note:  I found the problem why the camera died.  The ribbon cable that connects the Mode Dial on the back of the camera with the inside electroinics has cracked in half.  This prevents the camera from turning on/off. The cost to repair this broken ribbon cable is too much to warrant fixing the camera.
What I love about this camera
Shooting in daylight with the Canon SureShot turns out so lush.
The size and weight of the SureShot is a big plus, it's very compact and weighs only about 0.5 lb. A perfect on-the-go camera; I kept it in my jacket pocket and hardly noticed it was there.
The placement of the zoom feature is designed well (for right-handed individuals). I was able to zoom in and out with my thumb at an appropriate speed without having to overcorrect.
What I wish I could change about this camera
Much of the back of the camera is designed horrendously; makes it hard to hold with no ridges for proper hand placement.
The viewfinder is way too small and feels like looking into a peephole.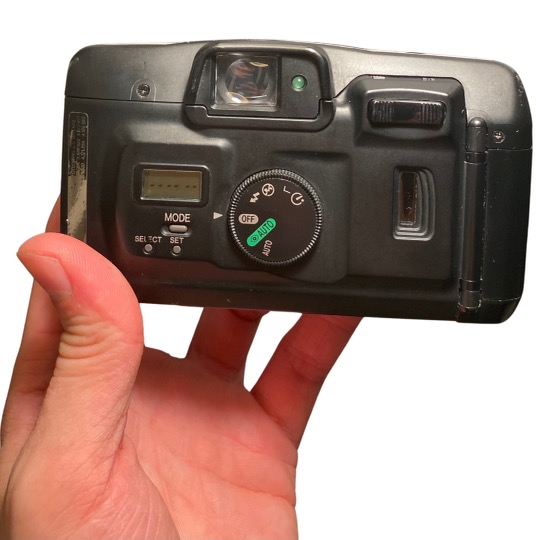 Describe your experience shooting with this camera
When you press to shoot, the lens slightly zooms in and out. It's awkward to shoot with because it doesn't feel like it's actually focused.
However, as previously mentioned, it was incredibly easy to take with me to explore a new city and gave me some beautiful photos.
Would you recommend this camera?
I would be wary of purchasing the SureShot if you don't have another camera for consistent photography.
In my experience it's been unreliable, but is able to work wonders if you find one in good condition.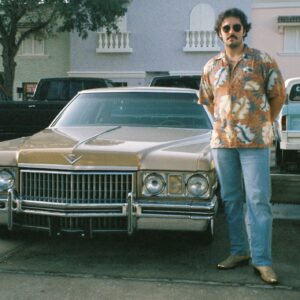 Vincent Vena
Guest Post Author & Contributing Photographer
Vince's photography project is in pursuit of three things:  finding beauty in the mundane, capturing activities he finds himself doing in the afternoon sun, and traveling across the country for any semblance of the American dream by using the medium of film.
Follow Vince on INSTAGRAM
Items Referenced In This Article